OUR PRODUCTION
Our product range comprises:
• Fishing net twines
• Twisted polyamide fishing nets
• Twisted polyethylene fishing nets
• Threads
• Cords
• Ropes
• Laces
• Polyethylene and polystyrene foam floats of various floatability
• Heat insulation plates (blocks)
• Camouflage nets
• A wide range of consumer goods (sponges, hammocks, products in engineering «Macrame» and so on)
• Different types of fishing gears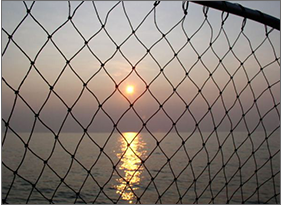 FISHING TWINES
Fishing twines are made of twisted polyamide fishing threads, of polyamide and polyethylene monothreads.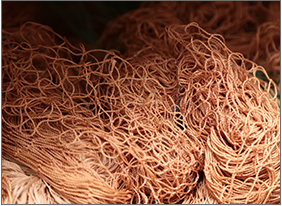 NETS
Fishing nets are made of twisted polyamide thread (fiber) and of twisted polyethylene monothread (monofilament)
Our main customers are fish companies located in Russia (Astrakhan and Rostov regions, Stavropol Territory and Krasnodar Territory, Republic of Dagestan and Republic of Kalmykia, Kamchatka Territory, Far Eastern Federal District), some CIS states (Azerbaijan, Kazakhstan, Uzbekistan, Ukraine, Turkmenistan) and non-CIS state Estonia.

Our specialists introduce new technologies and materials into the manufacturing process to improve the quality of goods and to expand the range of goods. The factory started a production of fishing net twines, polyethylene monothred items, cords and ropes made of polypropylene polysteel threads.

The factory`s main focus is on the improvement of quality of goods. At present the factory is going to work under ISO 9000-2001 specification.

Due to business connections with well-known fishing tackle manufactures we can provide our customers with fishing suits, rubber boats, cotton gloves, etc.

We ship goods to the address specified by the customer.